2020-2021 Enrollment Application
Only new students need to complete this Enrollment
Application. All returning students should pick up their pre-printed
enrollment
packet from your school.
Print and Complete
Return to your local school
STOPit is the nation's leading Anonymous Reporting System that teaches and empowers individuals to recognize and anonymously report safety, misconduct, and compliance concerns BEFORE they escalate into a crisis or other legal matter.
Click the icon for more information and resources related to bullying.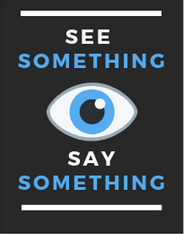 To report suspicious activity please contact your school administrator or local law enforcement. Describe specifically what you observed, including:
Describe what you saw/ experienced:
When did it happen?
Where did it happen?
Was anyone hurt? If so, who?

Who else was with you?



What's today's date?
If there is an emergency, call 9–1–1.