Conehatta Elementary School
Mission Statement
Knowing that all students will learn from us, Conehatta Elementary staff will strive daily to prepare our students for the work they have to do! In an environment that is safe, caring, supportive, conducive to learning, and that values and utilizes the Choctaw language, culture and traditions, our students will be prepared for what they must attend to. Regardless of what challenge our students will face next, we will prepare them for it. Whether it is a quiz in the next five minutes, tonight's homework, a test on Friday, the state test at the end of the year, or the grade they will be promoted to next year, our mission is to prepare each student for it and consequently prepare them for living a productive, successful life in community with others.
Vision
Preparing our students for their future,
while preserving Choctaw traditions and culture.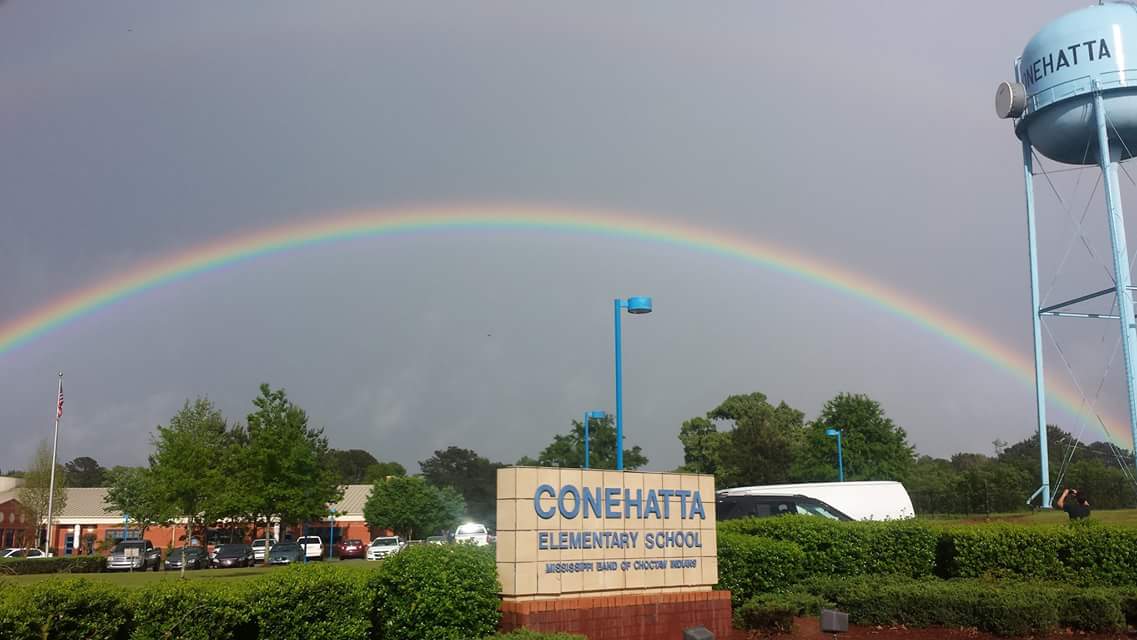 Choctaw Tribal Schools participates in The National School Breakfast Program and The National School Lunch Program.
All parents are encouraged to fill out a Free/Reduced Meal Application each year. Only one application is needed per household.
You may pick up an application in the school office or fill out an application online at
choctawtribalschools.strataapps.com
.
Conehatta Elementary School
851 Tushka Drive
Conehatta, MS 39057
Phone: 601.775.8254
Fax: 601.775.9229
Principal: Brian Parkman